In Singapore where the cost of living is perpetually on the rise, it is not uncommon to be faced with a temporary shortage of funds or unexpected predicaments that put us in a state of financial despair. And unless you have a healthy credit history, it can be very tough to get a loan from banks to help you get through these hurdles.
Thankfully, private money lenders have been saving graces for many who need fast funds to tide through short-term cash flow problems. Unlike illegal money lenders in Singapore, these legal money lenders, regulated by the Ministry of Law (MinLaw), are safe alternatives for getting loans with short repayment periods.
If you're scouting for the best licensed money lender in Singapore or comparing money lenders for the best rates, read on to learn all about these lenders and how they operate.
How to tell if you are dealing with licensed money lenders in Singapore
Before committing to a loan with the best money lender, you must ensure you're dealing with a legal and reliable money lender in Singapore. Mistakenly making a deal with a loan shark can easily result in unlicensed money lender harassment and even insurmountable debts.
To help you exercise prudence, here are a few ways to ensure you're dealing with an authorised money lender in Singapore:
Select from MinLaw's approved list of licensed money lenders in Singapore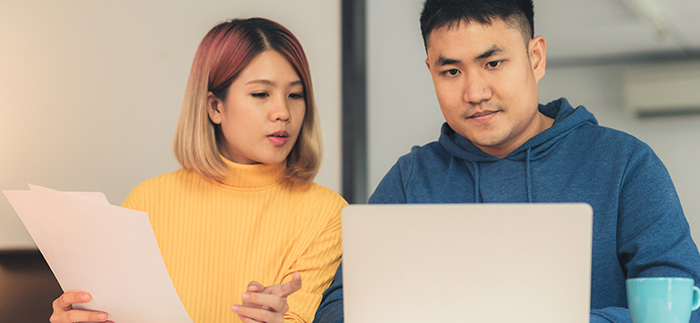 The best way to avoid falling into money lender scams in Singapore is to find one with a license number that appears in MinLaw's list of registered moneylenders. Such money lenders are approved by local authorities and adhere to regulations in Singapore's Moneylenders Act to fully comply with the control of the Moneylenders Credit Bureau (MLCB).
All licensed money lenders are expected to adopt legal debt collection methods, be transparent about what and how much they can charge, and ensure proper collection, disclosure, and usage of borrower data. The Credit Bureau Singapore (CBS) is the designated operator of the MLCB.
Not sure if your money lender is a regulated one? Check for its money lender license. An illegal money lender in Singapore might be unwilling to show you any documentation but a good licensed money lender would usually display its license prominently in their office or show you one upon request.
96bm Credit is a fully licensed reputable money lender in Singapore.
Money lenders with licenses adhere to restricted marketing and advertising guidelines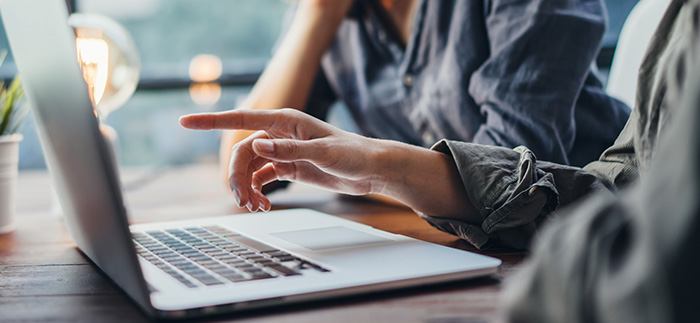 MinLaw has a pretty strict set of rules for authorised money lenders in Singapore. Keep in mind that licensed money lenders will only market their services through three channels that are permitted by MinLaw:

Printed or online business and consumer directories

Websites belonging to the licensed money lender

Advertisements placed within or on the exterior of the business premises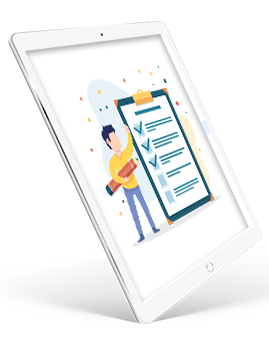 Don't fall prey to unsolicited SMSes, WhatsApp messages, flyers, or emails advertising low interests or attractive gifts. These are prohibited marketing channels that may be adopted by loan sharks to scam those in financially vulnerable positions.
If you receive such illegal propositions, you may lodge a complaint against the money lender to MinLaw by calling 1800-2255-529 or submitting an online complaint on its website.
Types of loans available from money lenders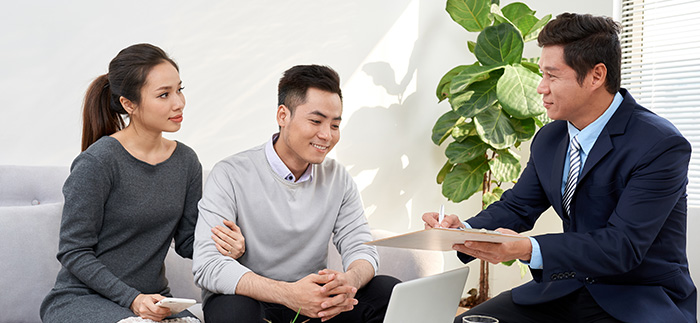 There is a comprehensive range of personal loans available from approved money lenders in Singapore, which help borrowers tide through cash flow problems with small loan sums and the short repayment period.
Business loans are also available with a maximum loan amount of $300,000, repayable over two years. The best part is, there is no processing fee or early redemption penalty. The approval process is as fast as within two working days.
 These are the different types of loans you can find:
Loan Amount: $300,000 (max)
Repayment Period: Two years (max)
Interest Rate: 2.27% per month (min)
Early redemption penalty: $0
Approval duration of at least two working days
Need a short-term personal or business loan?
Approved money lenders in Singapore work within regulated limits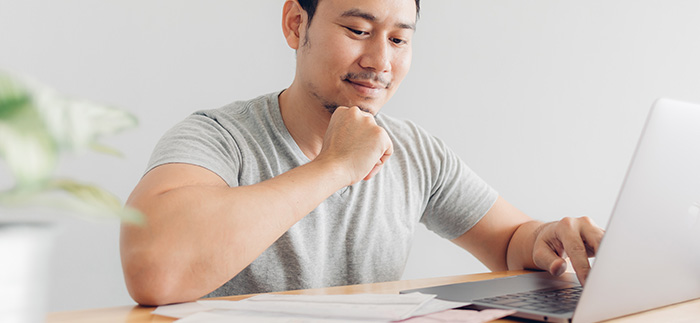 To safeguard the interest of both lenders and borrowers, private money lenders' interest rates, loan sums, and fees for unsecured loans are regulated by law. These regulations not only protect borrowers from snowballing into insurmountable debts but also prevent money lenders from incurring bad debts from unpaid loans.
What is the regulated loan sum?
For secured loans, which are loans backed by collateral such as mortgages and car loans, you can obtain a loan of any amount as long as it complies with your Total Debt Servicing Ratio (TDSR).
Primarily, TDSR refers to the maximum threshold set by the Monetary Authority of Singapore (MAS) to limit borrowers to spend up to 55% of their monthly income on repaying debts.
For unsecured loans, the rules are slightly different. The maximum loan sum you may borrow at any time across all personal loan money lenders in Singapore is subject to your annual income and citizenship:
Borrower's annual income
Singapore Citizens and Permanent Residents
Foreigners residing in Singapore
Less than $10,000
$3,000
$500
$10,000 to less than $20,000
$3.000
$20,000 and above
Six times of monthly income
What are the regulated loan interest rates?
Interest rates from licensed money lenders in Singapore are capped at 4% per month. This limit is effective regardless of the borrower's income, nationality, or loan type. 
The interest rate imposed is a reducing interest rate. This is imposed on the outstanding loan amount instead of the principal loan amount.
For example, let's assume you took a personal loan of $10,000 at 4% interest a month but have repaid $2,000 of the principal sum. As a result, the unpaid principal sum of $8,000 will be subjected to 4% interest.
Interest charges for outstanding loan amount = $8,000 x 4% = $320
Licensed money lenders can also impose late interest capped at 4% a month, charged only on the amount that is repaid late (but not the total outstanding amount that is not yet due). For example, if the first repayment of $1,060 for a loan of $10,000 is due but the borrower has failed to make payment on time, assuming a daily late repayment interest of 0.1%, the computation will look like this:
Daily late repayment interest charges = $1,060 x 0.1% = $1.06
What are the regulated loan fees?
Chargeable fees for borrowing from licensed money lenders are strictly limited to:

a fee of $60 or less for each month of late repayment

a processing fee of 10% or less of the approved loan sum

legal costs ordered by the court for a successful claim by the moneylender for the recovery of the loan
Primarily, the total charges, comprising interest, late interest, upfront administrative, and late fees imposed by a money lender cannot exceed the loan sum. For example, if you take out a loan of $10,000, the total chargeable interest, late interest, administrative fee, and monthly late fees cannot exceed $10,000.
Eligibility criteria for borrowing from a private money lender in Singapore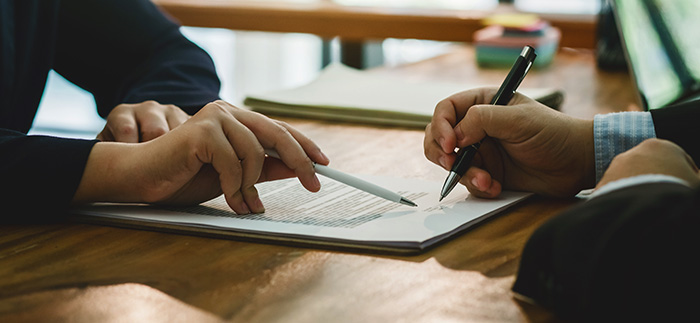 While the best money lenders in Singapore attempt to keep loan applications as seamless as possible, they still have certain eligibility criteria that borrowers must meet. Also, licensed money lenders must carry out document verification processes before disbursing loan funds to borrowers. These are also what sets them apart from illegal loan sharks that don't set eligibility standards nor assess borrowers' repayment capacity.
To qualify for a loan with a legal money lender in Singapore, you must:

Be 18 years old and above, and able to show proof of consistent income

If you're a foreigner, you must be working and residing in Singapore
Fast but rigorous application process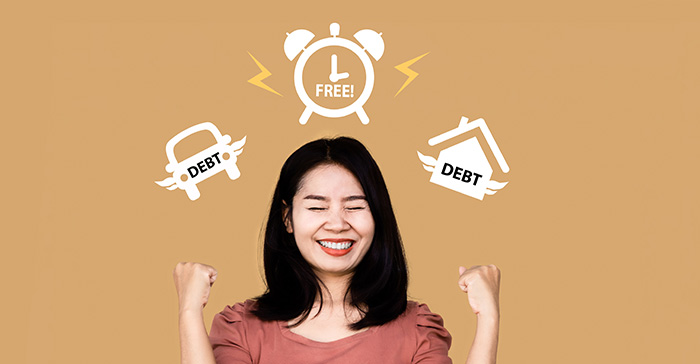 Licensed money lenders operate seamlessly to provide fast yet rigorous processes to ensure timely approval and minimum delays when you're in urgent need of funds.
Even though they work according to fixed operating hours, the online loan application option on their websites allows you to submit a request at any time of the day. This means loan officers can process the application as soon as their day starts and grant you approval within the day.
Before the loan is disbursed to you, you'll be invited to the business office for a face-to-face verification with a loan officer.
Such a meeting ensures you fully understand the terms of the loan before signing the contract. Once the contract is signed, funds are disbursed to you in cash or to your bank account immediately.
At 96bm Credit, you can get your loan approved in as fast as 30 minutes
Key differences between unlicensed and licensed money lenders
Now that you know the regulated practices by licensed money lenders in Singapore, make sure to consider them wisely before signing a loan with a new party that offers an irresistible deal.
The following are three key differences between legal and illegal money lenders that you should take note of.

Regulated vs unregulated interest and charges

As a rule of thumb, all licensed money lenders must be upfront with their interest and charges and spell them out clearly in the contract. If the money lender you encounter is unwilling to provide details or proposed terms beyond the following regulated limits, disengage immediately because you could end up in a scam.
The total interest, fees, and charges licensed money lenders are allowed to charge are stated in the above sections on interest rates and loan fees.

Regulated debt collection tactics vs scare tactics

Authorised money lenders in Singapore strictly follow standard debt recovery guidelines stipulated by MinLaw. They can appoint debt collectors to remind borrowers who have defaulted payments to repay their loans or courteously negotiate a reasonable repayment plan.
Conversely, illegal money lenders often use scare tactics such as intimidation or humiliating behaviours to coerce borrowers to pay up. Unlicensed money lender harassment can be reported to the police or MinLaw.

In the regulated loan sum section above, we can see that there are loan limits for loans offered by licensed money lenders.
It is always a good idea to check if the lender you are dealing with adheres to the loan limits depending on your income and nationality.
Don't let unlicensed money lenders trick you into believing that the personal loan or renovation loan that you're applying for has no regulated limit.
Looking for a legal loan from a licensed money lender?
Key differences between borrowing from licensed SG money lenders and banks
When it comes to taking up a loan, the first thought that likely comes to mind is to approach a bank. But why are more people turning to approved money lenders in Singapore these days? Here's why:

Differences in the loan amount

Compared to money lenders, banks may be able to offer higher loan sums, sometimes as much as 10 times the borrower's monthly income. Money lenders, on the other hand, are limited to offering a maximum of 6 times the monthly salary.
However, the catch is – banks' approval criteria are very strict. There are a lot more eligibility criteria you need to meet before you can qualify for a bank loan.

Credit score affects bank loans

Those with a bad credit score can still easily obtain a bad credit loan from legal money lenders as long as they meet the standard eligibility criteria for their annual income and nationality. The same cannot be said if you were to try getting a loan from traditional banking institutions.
Simply put, money lenders exercise non-discrimination based on credit scores and are willing to extend financial assistance even to those with less favourable financial histories.

Fast approval and turnaround

Licensed money lenders make it extremely easy to apply for a loan with them. Not only can an application be approved within 30 minutes, but also the confirmation of the loan agreement and fund disbursement is almost immediate.
This will usually not be the case if you're applying for a bank loan because there are more layers of screening and approval processes required within the institution and at the credit bureau before a loan can be released to you.

One of the key benefits of borrowing from a licensed money lender is the option for short repayment periods.
For example, you can apply for a payday loan to help with short-term cash flow problems and repay it within the month. Bank loans are generally more suitable for larger loan sums with longer repayment periods that stretch over a few years.
List of best money lenders in Ubi, Singapore
Block 302 Ubi Ave 1, #01-31
Singapore 400302 (2-minute walk from Ubi MRT, Exit A)
11.30am to 7.30pm (Monday to Saturday)
Closed on Sundays & Public Holidays
Tel: &nbsp &nbsp
6292 2629
Block 301 Ubi Ave 1, #01-279
Singapore 400301 (3-minute walk from Ubi MRT, Exit A)
Monday to Friday – 11.00am to 7.00pm
Saturday – 11.00am to 6.00pm
Closed on Sundays
Tel: &nbsp &nbsp
6338 9891
65 Ubi Crescent, Hola Centre, #06-07
Singapore 408559 (1-minute walk from Ubi MRT, Exit B)
Monday to Friday – 12.00pm to 8.00pm
Saturday – 11.00am to 3.00pm
Closed on Sundays
Tel: &nbsp &nbsp
6281 7736
Searching for a loan with top money lender in Ubi?
6 simple steps to get fast loans from licensed money lenders in Singapore

Wait for the loan officer to call you and arrange for a face-to-face interview at the money lender's office.

During the interview, the loan officer will conduct a risk assessment and better understand your requirements. Your information will also be submitted to the MLCB to check your borrowing limit. The loan officer will need you to log in to CPF, IRAS, and other government agencies to retrieve any supporting documents.

If you meet most of the eligibility criteria, you can get your loan approved in as fast as 15 minutes.

Before funds are disbursed to you, the loan officer will review the loan contract with you to ensure the loan terms are clearly understood. Once you accept the loan terms, you will need to sign the loan contract.

Loan funds will be disbursed to you immediately in cash or via cashless transactions through iBanking or PayNow.
Top licensed money lender at your service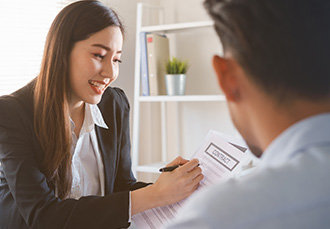 96bm Credit is the top licensed money lender in Ubi offering a comprehensive range of personal and business loans to suit various financial needs.
Our easy online application process and fast approval guarantee are perfect solutions for all your urgent cash flow needs.